Treasure Hunt Manchester will take you on a fab route around the city, spotting clues and following treasure maps, all at your own pace.
A different way to see Manchester
A treasure hunt is more like a game than a traditional tour. You have to follow treasure maps, solve cryptic clues and keep your eyes peeled to find the answers.
You'll have some banter with our friendly pirate Captain Bess. She'll put you in your place if you get too many answers wrong!
Take your time, go at your own pace
You can start when you like, there's no fixed start time. You can even finish the next day if you get stuck in a nice pub!
Fancy a picnic in St John's hidden garden? Go ahead. Take it at your own pace. Enjoy the old pubs and cool cafes along the route.
Play on your own terms. It's just you and your team, like a private tour.
It's a brill way to explore the city"

The fact that it is self guided is great- you can do it in your own time and there's lots of places to stop off. Everything was sent to my phone so we could start and finish in our own time and it was so easy to access all the clues- you just need data on your phone! Definitely would recommend if you like exploring new places or even if you've been to Manchester before (which we have many times!) Every city could do with something like this!
Start playing in 60 seconds
It's all on your phones, there's nothing to print or collect.
Book online and you'll get a link to start your game straight away.
You can rearrange or cancel
We're flexible. If you change your mind, or if you can't make it to Manchester, play another day or cancel for free.
You'll see the best of Manchester 🧭
No spoilers... You'll see the main areas like St Peter's Square and Castlefield, but the real fun is spotting the clues and uncovering a few hidden gems.
We loved this Treasure Hunt."

We are Manchester locals so we were just expecting it to enjoy the riddles but we ended up seeing parts of Manchester that some of us haven't been to!
Sackville Gardens - a peaceful garden close to the main stations, housing some curious artwork.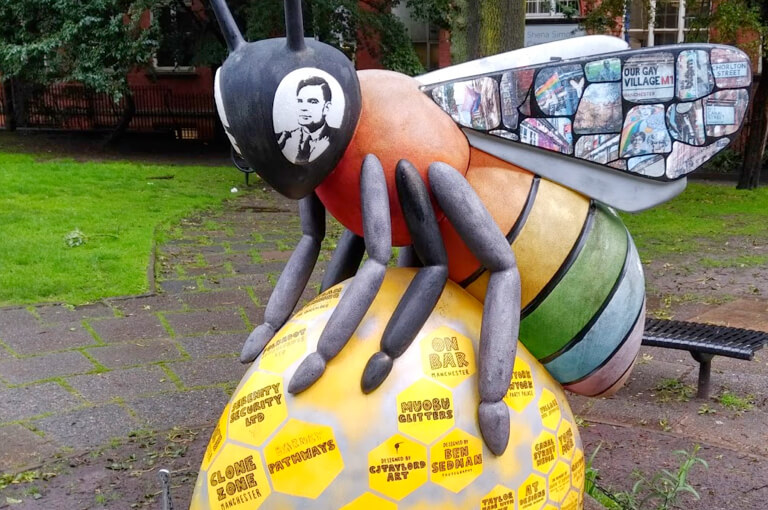 Canal street - the city's vibrant gay district, it's an amazing place to party.
Chinatown - The second largest Chinatown in the UK, complete with a glorious red and gold arch!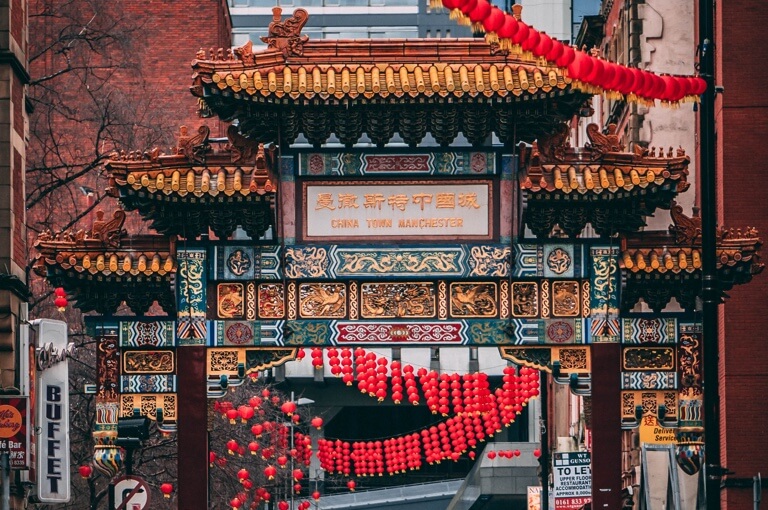 St Peter's Square - a beautiful public square, home to the Central Library and back of the Town Hall.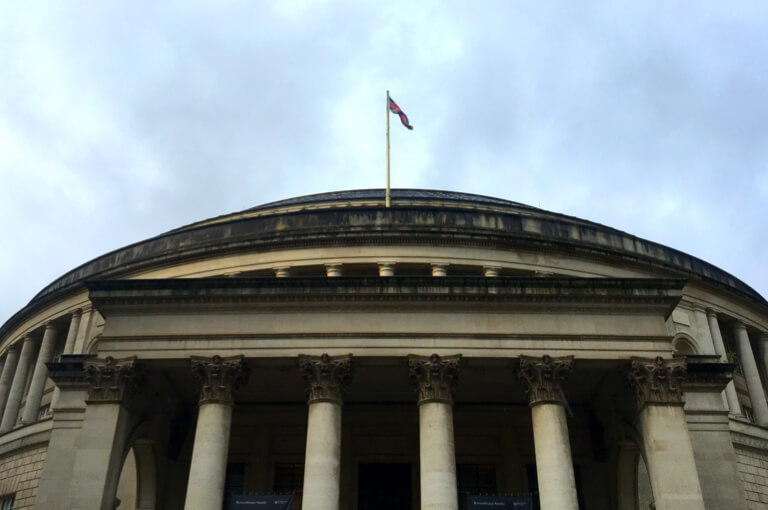 Deansgate & Castlefield - a peaceful area by the canal, with nice waterside pubs. This is the site of the original Roman fortress.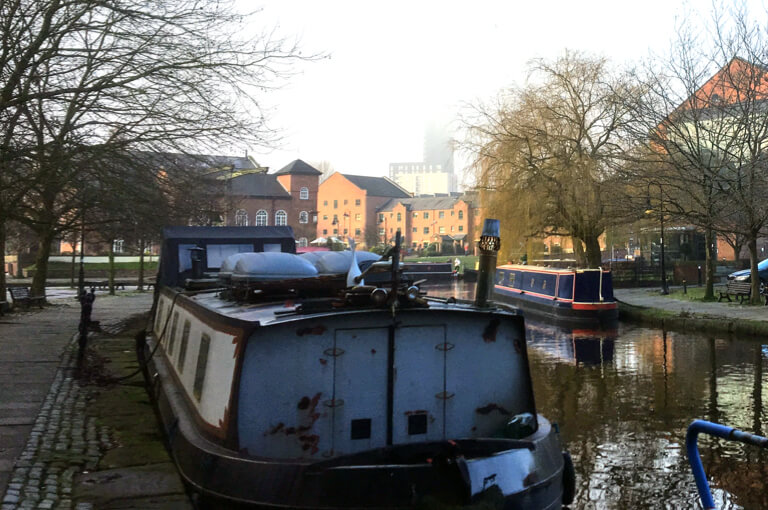 St John's Gardens - an oasis in the bustling city, it's so well hidden you could easily miss it!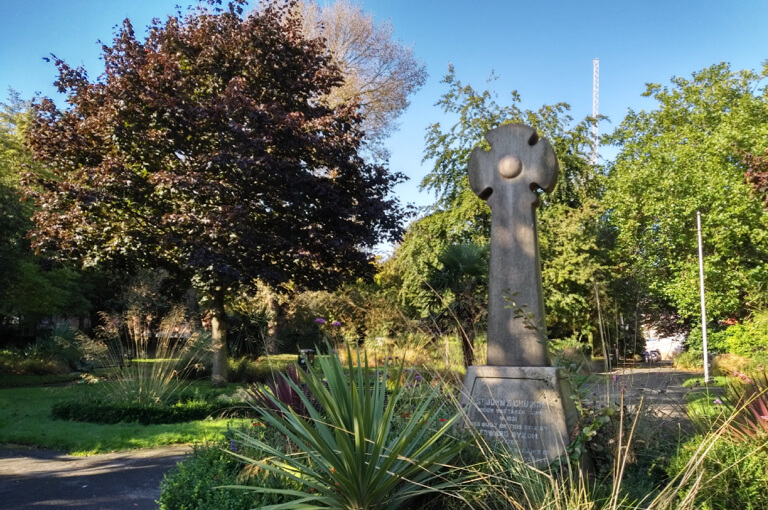 John Rylands Library - a spectacular library built by an eccentric Cuban widow.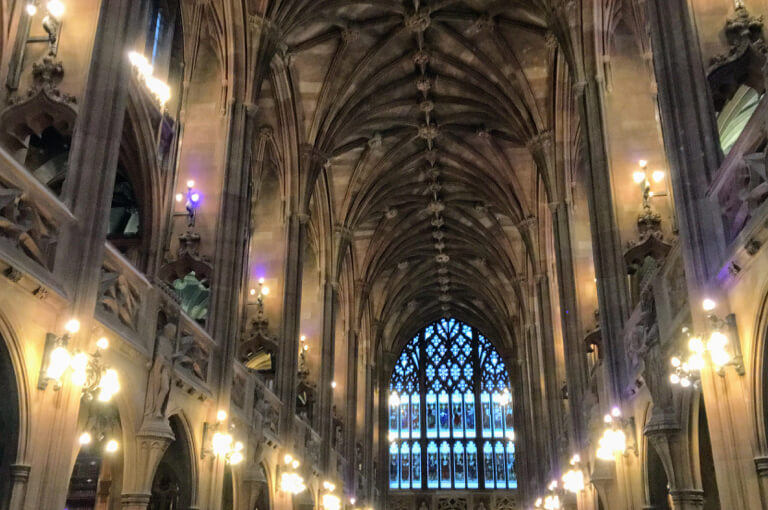 Lincoln Square - A tranquil square in the city centre home to Manchester's peace garden.
By the end, you'll have joined up the different parts of the city and have a better idea where to go next.
What if it rains?
If it's patchy rain, you can pop into a cafe or restaurant: the treasure hunt is flexible.
If it's really bad and you fancy playing the next day, that's fine. Or you can split it over two days if you like.
If it's really chucking it down and you don't want to get washed into the canal, we'll give your money back, even if you've started the game.
Will it be too difficult?
Don't worry! The treasure hunt has some tricky clues, but if you get stuck you can ask for a hint.
We make sure you don't get completely stuck wandering among the canals in Castlefield...
Will I have fun if I'm from Manchester?
Yes! You already know the city, but we bet you'll notice things you've walked past a hundred times before.
We've worked hard to find the less-obvious stuff - beyond the typical blue plaques - and some interesting stories and anecdotes. You're going to have a great time!
Is it suitable for kids?
The game is designed for adults and curious kids aged 8 and up.

Younger ones are welcome though you may have to help by interpreting the clues and Captain Bess' pirate speak.
The whole route is pushchair friendly, avoiding steps or showing step-free alternative routes.
We're a family of four with a 13 year old and a 11 year old. Mum was map reader, dad reminded kids about clues, and kids were hunting for clues."
They really got involved and had a great day."

Two friends and our two 13 year old children (boy & girl) wanted to go into Manchester for the day, but there weren't any activities open, so we decided to do a tour to show the kids a bit of historic Manchester. Turns out we didn't know much either! Was really good fun and very interesting, great to do in semi lockdown when the streets are quiet and you can stop and look up! Difficult age to engage kids, but they really got involved and had a great day.
Will it be too physical?
It's 3 miles walking but there are places to rest along the way. Take a rest in an excellent pub or cafe, or there are a few green spaces too.